Alex Titze, VP of Marketing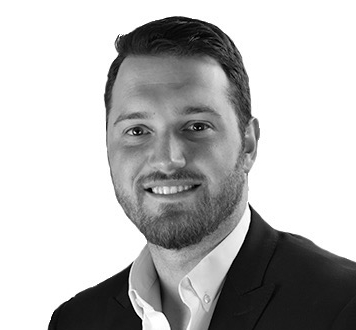 Alex Titze
Vice President of Marketing
Alex is a results-oriented marketing executive with a deep understanding of the cybersecurity industry and a proven track record of driving aggressive revenue growth in high-growth environments. With over ten years of experience, Alex has successfully led marketing teams and implemented innovative strategies to achieve remarkable brand awareness, generate high-quality leads and accelerate customer acquisition in the cybersecurity sector.

Alex's expertise lies in leveraging comprehensive knowledge of the cybersecurity landscape with strategic marketing acumen. Having navigated the intricacies of protecting digital assets, Alex possesses a keen eye for identifying market trends and capitalizing on emerging opportunities in this dynamic industry.

Before becoming the Vice President of Marketing, Alex held key leadership positions at leading cybersecurity companies, where a strong focus on go-to-market strategies, impactful marketing campaigns, and cultivating relationships with industry influencers and partners contributed to remarkable success. Alex's unwavering dedication to driving revenue growth has consistently produced outstanding outcomes, establishing a reputation as an accomplished marketing leader.

Alex's data-driven approach has been instrumental in optimizing marketing initiatives and maximizing return on investment. Proficient in utilizing advanced analytics tools, Alex leverages data insights to refine messaging, fine-tune targeting strategies, and drive lead generation and revenue conversion.

In addition to marketing expertise, Alex possesses exceptional leadership and team-building skills. With a knack for assembling high-performing teams and fostering a collaborative and results-oriented culture, Alex's leadership style inspires and motivates team members to excel, resulting in successful marketing campaigns that surpass revenue targets.
To learn more about Alex Titze or to learn more about Blue Team Alpha, contact us today!