George Heath, VP of Government Relations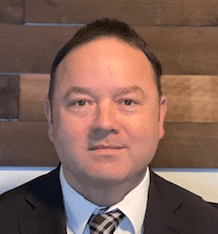 George Heath
Vice President of Government Relations
George Heath is a highly accomplished Coast Guard Officer with over 20 years of experience in Coast Guard Financial Management, known for his distinguished track record in leadership and excellence. Recently joining Blue Team Alpha as the head of Government Contracting, George brings a wealth of expertise and experience to the team. 
Prior to joining Blue Team Alpha, George served as the Deputy Comptroller Base Operations Officer for the USCG Base Los Angeles/Long Beach. In this role, he provided direct financial management, property management, and logistics service support to the Base and served as the principal advisor to the Base Commanding Officer on fiscal policy and budget development. 
George has been recognized for his expertise in federal financial management policy and reporting, including OMB and DHS regulations, earning him the 2007 Coast Guard Chief Financial Officer Award for superior financial management in support of Iraqi Freedom and Enduring Freedom. His exemplary track record, including documented cost efficiencies of over $6M annually, speaks to his exceptional leadership and financial acumen. 
With his extensive experience and expertise in financial management, budgeting, and leadership, George is a valuable asset to Blue Team Alpha's Government Contracting division, where he will play a key role in driving success and excellence for the team. 
To learn more about George Heath or to learn more about Blue Team Alpha, contact us today!