Cybersecurity Management Services
Cybersecurity Management, Simplified.
With Alpha Comply, you get a comprehensive and accurate analysis of your current compliance status for a fraction of what you would pay for a consulting assessment.
Most assessments take several weeks to tell you where you're lacking, but then can't help you fix it. We do just the opposite. We can quickly do a gap analysis on your current compliance status and then come up with a plan—and the resources—to improve your status.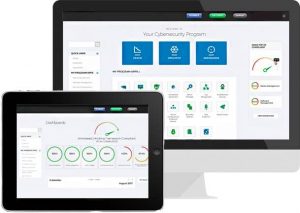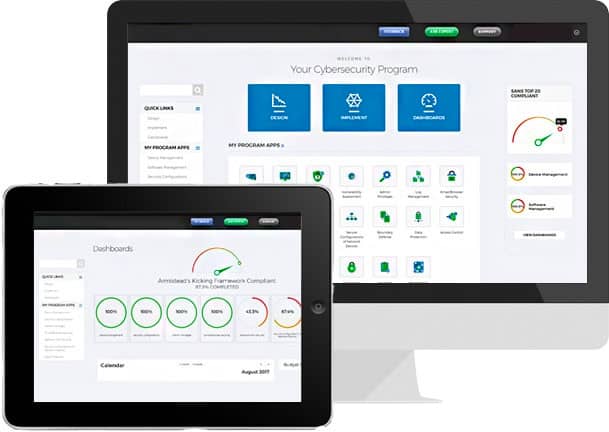 Learn More About AlphaComply
Blue Team Alpha Cybersecurity Compliance Management
Our compliance management  tooling will give you everything you need for ongoing cybersecurity program monitoring, management, and reporting.
We can guide your organization to improving and maintaining your adherence. Together, we will:
Instantly design a cybersecurity program using Intelligent Framework Mapping.
Access real-time compliance scoring, project lifecycle, task management, calendaring, budgeting, collaboration, and vendor management tools.
Generate reports for audits, board meetings, and customer requests.
Eliminate hundreds of hours of admin overload (and expensive assessment projects) while giving you a clear view of your cybersecurity compliance status.
See how, by complying with one standard, you will be able to increase your compliance with other standards.
Design, implement, and instantly report on custom programs as required by customers, vendors, or partners. Imagine only having to enter this information once, and have it populate other questionnaires, with a minimum of your time.
Easily Build, Manage & Report Your Cybersecurity Program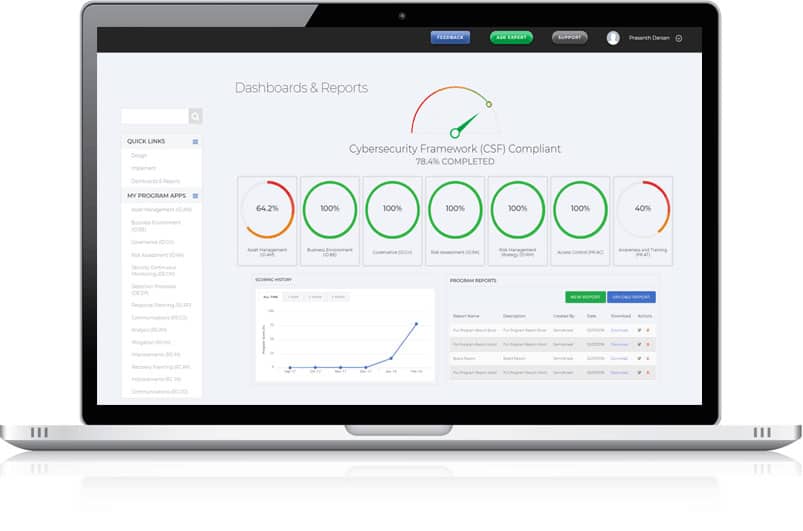 We can use our platform to select the frameworks you'd like to conform to, such as NIST, PCI, HIPAA, ISO, SOC, CSF, or SEC. AlphaComply™ instantly designs your program. Want a custom program with multiple frameworks? Done, with Intelligent Framework Mapping.
We will implement and manage your entire program with real-time compliance scoring, project lifecycle, task management, calendaring, budgeting, collaboration, and vendor management tools—all in one streamlined interface.
You'll be able to easily report your program progress in one click for audits, board meetings, and customer requests. You'll have unprecedented visibility and control of your cybersecurity data, less spreadsheet confusion, and a much deeper understanding of your organization's cybersecurity posture.
Handle the complexities of cybersecurity audit and compliance requests with ease. A centralized, visual interface is tailored to your specific required framework, giving you confidence in your compliance while eliminating hundreds of hours of admin overload.
One simple platform for all of your cybersecurity monitoring, management, and reporting.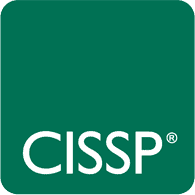 CISSP - Certified Information Systems Professional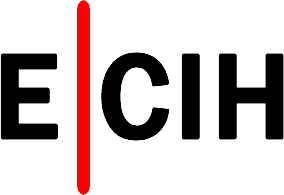 E|CIH - EC Council Certified Incident Handler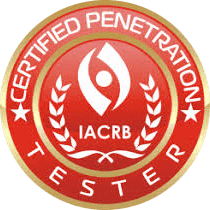 IACRB - Certified Penetration Tester
Compatible with any compliance framework, including:
This is the most cost-effective and straightforward way to meet your compliance requirements.

What is a cybersecurity framework?
A cybersecurity framework is a set of security controls that you can measure your program against, as you make continual improvements. Deciding to enter into a framework is a big decision that should not be taken lightly, as it will help shape your program for years to come. Considerations include business needs, granularity/scope, prescriptiveness, and transferability.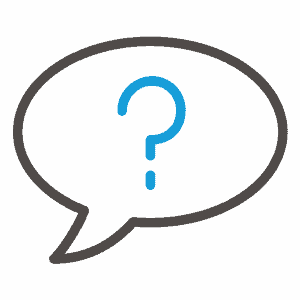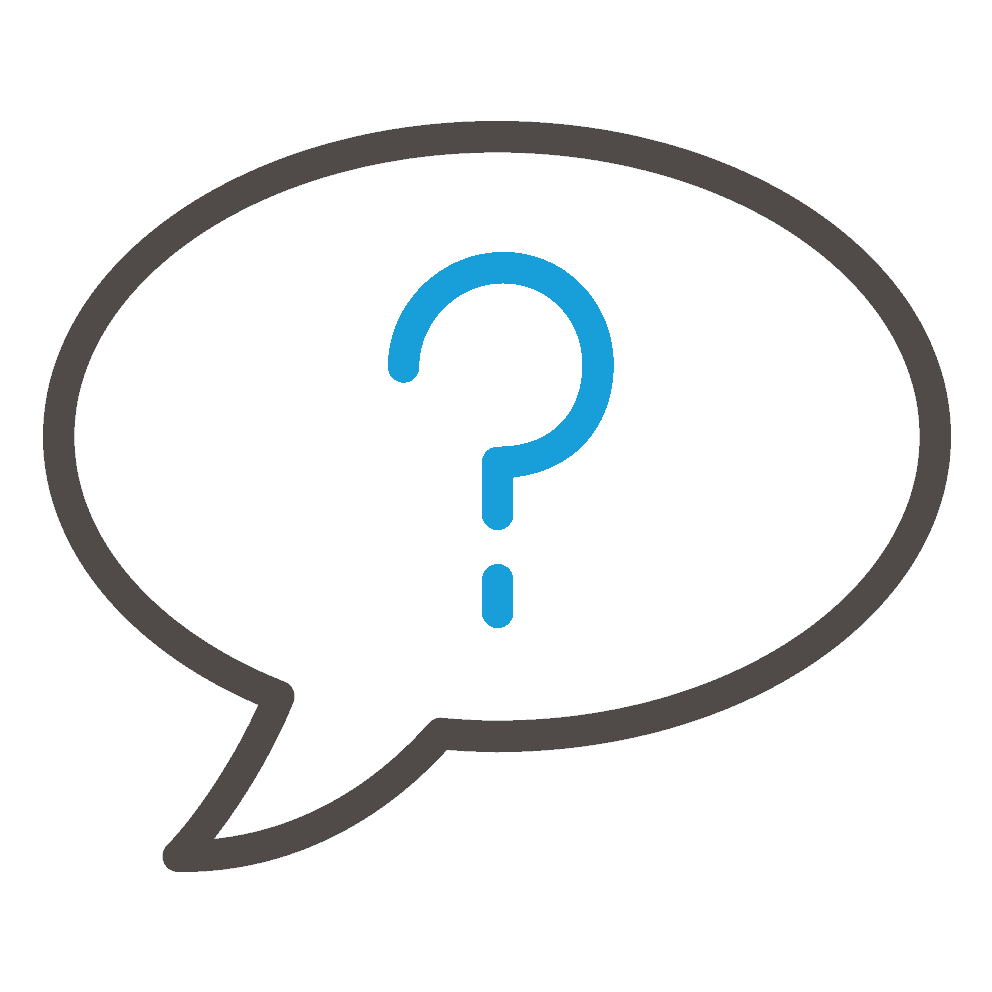 What are your business cybersecurity program needs?
Some businesses will already have a cybersecurity framework carved out, depending upon the industry. Others need to be more customizable.

What are Your Business Cybersecurity Framework Needs?
In many cases, your industry will provide a framework for you. For example, if you process credit cards, you are subject to PCI compliance. If a customer requires SOC2, you will need to call a team of cyber-savvy business analysts and accountants to begin your journey. If you do work with the Department of Defense, you are subject to complying with NIST 800-171. If you do secretive work with the DoD, buckle down for NIST 800-53.
All are frameworks that are thrust upon you for business reasons. You can't do business without them.
If a framework has been decided for you, there are benefits to adopting a core framework first and using your mandated framework as supplemental.

What are Your business Granularity/Scope Needs?
Many frameworks are incredibly intricate, while others are not. For example, there are very focused, specific controls in NIST 800-53, with more general guidance in SOC2. In the same vein, organizational focus in SOC2 is front and center; CISv7 tends to cover the more technical aspects (remember what we said about accountants earlier).
Some of the most granular are the NIST 800-53, known as the "Granddaddy of all frameworks," with very specific controls on a wide array of topics. The ISO27001(A) has a more reasonable scope, with SOC2 having a very wide scope without specific measurables.
Take a moment to do some research and decide what you think the best scope would be for you. Generally speaking, middle ground usually lives in the CISv7. This framework has some detail and a reasonable scope. Another option is the NIST CSF, which is a more granular version on a similar theme.
Learn more about AlphaComply

Does Your Business Need a Prescriptive Framework?
You may want the ability to interpret controls to determine how they will best help your business. This tends to be the case in mature programs that understand their risks and are making risk-based decisions.
Very young programs can benefit from less prescriptive frameworks because the flexibility they provide enables them to make up ground toward fulfilling controls without getting mired in the details.
Other organizations need more detail; they need to be told what to do and how to do it.  Depending on your need, we can help you decide on a framework that fits the bill.
The most prescriptive framework is still NIST 800-53, but PCI-DSS has some pretty good detail on what needs to be accomplished to fulfill a control. On the other side of the spectrum is SOC2.
This attribute really depends on your preference, instead of direction from the framework, and follows the "Say what you do, do what you say, and prove it" methodology.
The middle ground between these extremes is likely to be found in the reasonable NIST CSF framework, because while there are guidelines and actions for each control, it does not have the rigidity of the 800-53 control set.
Another less prescriptive option lies in the CISv7 where you get more flexibility on interpretation as well as great groundwork.

Will Your Business Need Transferability?
It's very important to have the ability to reference other controls to get a better understanding of their goals and determine if your implementation fulfills them.
We have deep experience with NIST, so we often refer back to the NIST 800-53 controls when questions arise with any of the NIST CSF or NIST 800-171 controls.
The NIST 800-53 has the detail needed for the various NIST special publications, which range from data classification to risk assessment. NIST has the most complete library of controls and should be considered the high-water mark because you can enter with a low barrier and dig as deep as you like.
With help, you will eventually get to a place where you have a complete understanding of what you need to accomplish and how to measure yourself against your industry's standard.
Not all frameworks have the ability easily to transfer across control sets. Sticking with known public standards is a great place to start.
One helpful feature of the AlphaComply platform is the ability to map controls across different, dissimilar frameworks. This can make it easy to map your SOC2 to PCI, or NIST CSF to GDPR. This feature is unique in the industry and saves an appreciable amount of time and energy. The AlphaComply platform also allows for the creation of custom control sets to measure your security program and run reports against your various customer requirements or industry specific needs.
It's not a question about if, it's when
Blue Team Alpha is here to protect your business
No matter what framework you choose, know that your organization is going to be better for it. Having a cybersecurity framework gives you the ability to do an assessment on the state of your cybersecurity posture, implement remediations to fulfill controls, and provide a meaningful order in which to conduct these actions.
We suggest the AlphaComply platform because it provides the ability to centralize your cybersecurity program around a system that was designed from the ground up to help you gain compliance and monitor progress towards implementing controls. The platform enables you to cross-map various frameworks as well as manage your tasks, audits and risks.
Contact us today to learn more about how we will create your cybersecurity management program with our extensive and elite experience.
Contact us for a free demo of Alpha Comply to see how it can bring logic and simplicity to your cybersecurity management