The First 5 Things you need to do when you're a victim of a ransomware attack
Brought to you by Blue Team Alpha: A 24/7 Elite Cybersecurity Force™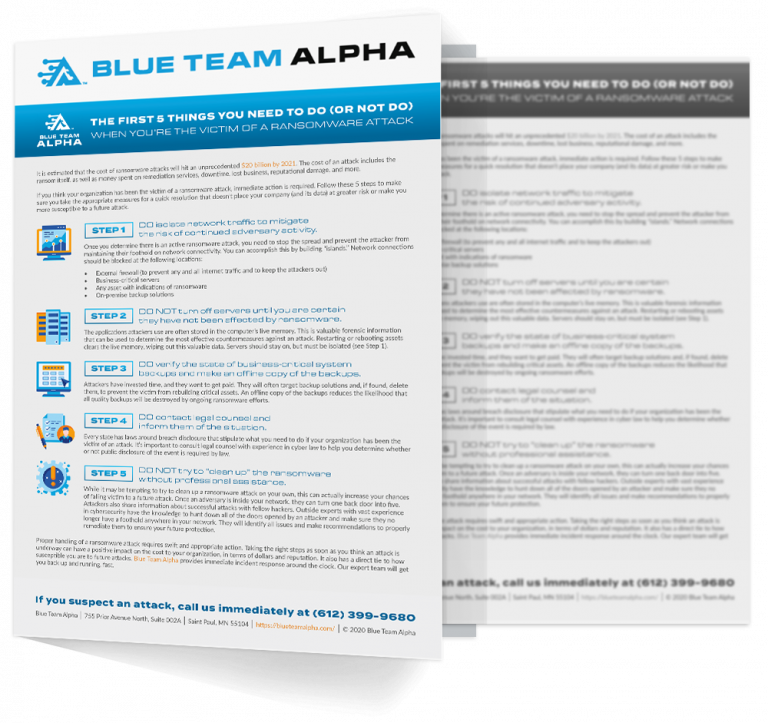 Battle-hardened Cybersecurity Experts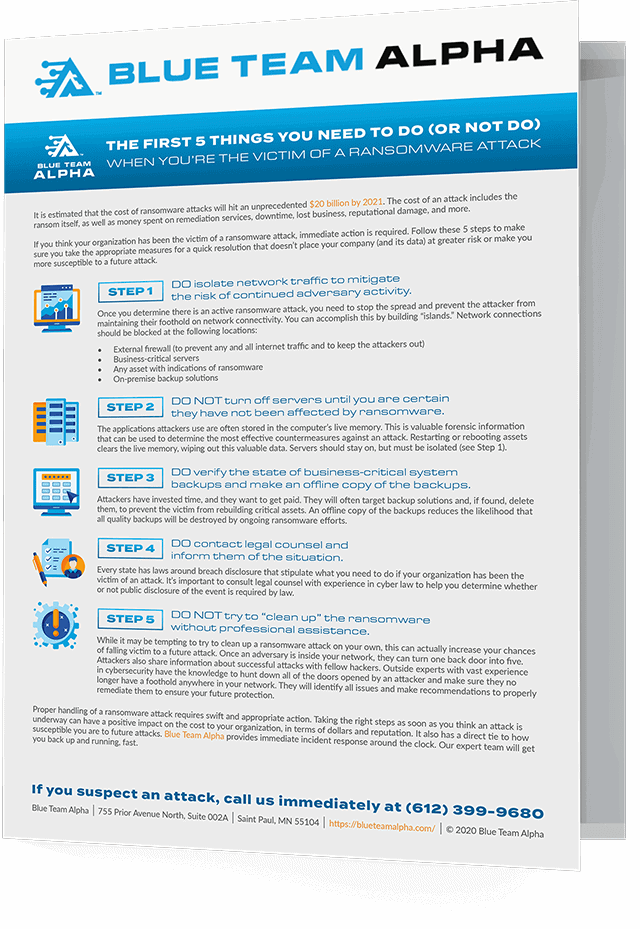 Combat-tested, certified cybersecurity.
Ransomware is the most common cybersecurity threat today. The damage to your business crosses many areas, ranging from lost revenue and wages to lost data, legal costs, and penalty fees. Then, of course, there is the reputational damage that can have lingering effects on your business for years to come.
In our experience, we have seen firsthand the costly impact of ransomware attacks and lengthy dwell times, with companies unaware they were even under attack in the first place. One company suffered a loss of $150,000 with the attack having a dwell time of six months. Another company also saw a dwell time of six months and lost $750,000 in less than 30 days. Yet another victim was losing money at a rate of $10,000 per hour, with an attacker in their system for more than three months.
Long dwell times point to the fact that many organizations just simply aren't aware they are under attack until it is too late.
If you're experiencing even just one of these issues, you may be under attack.
Download our free guide to find out what you should do if you're the victim of a ransomware attack. The first steps you take are the most critical, impacting the amount of damage and cost to your company. Make sure you know what to do by arming yourself with professional tips from our team of cybersecurity experts.