Camille Widme, VP of Operations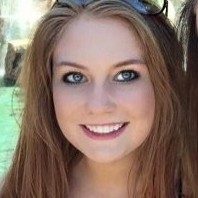 Camille Widme
Vice President of Operations
Camille is a dedicated and energetic operations management professional with diverse experience leading large-scale organizational operations and initiatives.
With a background in sales, inventory management, training, and tech, Camille brings a wealth of cross-functional knowledge and expertise to the world of cybersecurity. She is seasoned in developing, implementing, and leading interorganizational operational processes that bring people together and establish superior policies and procedures.
As a hands-on team leader and motivator, Camille is skilled in coaching others to achieve excellence. She is a culture ambassador who greatly values integrity, and is willing to go the extra mile to bridge gaps and help Blue Team Alpha's people and systems grow to their fullest extents.
While Camille exceeds expectations by wearing multiple hats at once, she also grounds herself consistently in the client perspective.
To learn more about Camille or to learn more about Blue Team Alpha, contact us today!