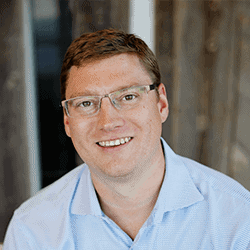 Joe Kingland
Managing Partner and CEO
Joe is a veteran of the U.S. Navy Submarine force and was the Chief Security Officer and Chief Privacy Officer for a multi-brand organization with more than 4000 locations in 30 countries. He exercises extreme ownership in every interaction and expects the same from all of his team members, as they work at the highest levels in both everyday and high-pressure situations.
Joe oversees the cybersecurity Incident Response efforts carried out 24/7 by our Blue Team Alpha professionals, getting the company back up and running quickly, then collaborating with clients to build their cybersecurity strategic plan and protect their assets from attacks in the future. BTA also provides forensics investigations, conducts business impact analysis and personnel assessments, and provides vCISO services.
Joe is intimately familiar with HIPAA, HITRUST, NIST Cybersecurity Framework, NIST 800-172, NIST 800-53, Payment Card Industry Data Security Standards, and the General Data Protection Regulations. His main focus is keeping his clients' company resources safe from attack. We have dedicated ourselves to employing the most efficient and thorough methods and technologies available to achieve this goal.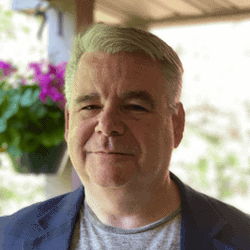 Stefan Kristensen
Operations Manager
Stefan Kristensen has over 25 years of project and operations management experience in the technology sector. He has managed projects large and small in government and the private sector for such organizations as the Department of Defense, the Congressional Research Service, Mercedes-Benz, Facebook, and many others on both sides of the Atlantic. He takes a practical approach to project management that keeps the team focused on the primary objective.
Stefan is Blue Team Alpha's Operations Manager and oversees its Incident Response activities throughout the life of the incident. He coordinates the engagement between the various BTA team members and the client. He also facilitates the flow of communications, artifacts, and contracts among all parties involved.
Stefan's experience has run the gamut, from nurturing new ideas into fully formed solutions to technology refreshes of mission critical enterprise solutions. He managed a core system update of Telenor's residential and commercial email platform and ushered in critical updates for the Congressional Legislative Information System for the Library of Congress. He also supported a project to re-envision elements of the military supply chain for the Vision 2020 initiative for the Defense Logistics Directorate.
Stefan is well-versed in multiple project management methodologies and has been invited to guest lecture at the Kogod School of Business at American University. He is fluent in German, English, and French, and also speaks some Dutch.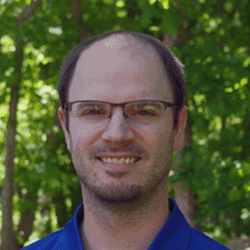 Kevin P. Smith
Incident Response Technical Lead and Security Engineer
Kevin Smith is a subject matter expert in Incident Response, providing cybersecurity consulting for small and medium-sized businesses. He also specializes in execution and management of incident response and remediation engagements, delivering rapid containment of ongoing threats and cost-effective mitigation strategies to protect clients from future incidents. 
Kevin has a background in electrical engineering, and is a GIAC Certified Incident Handler (GCIH) and GIAC Certified Penetration Tester (GPEN) through the SANS Institute for SEC504 and SEC560 respectively. He is proficient in many cybersecurity technologies and frameworks, including VMware ESXi, VMware vSphere, Security Onion, DoDi 8500.1, NIST SP 800-(X), and DFARS 252-204, 700(X). 
Prior to joining Blue Team Alpha, Kevin worked in the cybersecurity field for eight years, specializing in DSS and DoD cybersecurity policies. His extensive knowledge and experience in cybersecurity remediation has made him a critical asset to the BTA team.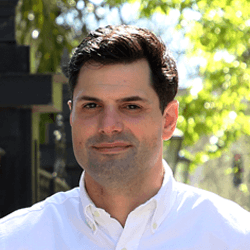 Blake Stuart
Lead Penetration Tester and Security Engineer
Blake Austin is our lead penetration tester and a security engineer. He is a highly valued member of the Blue Team Alpha Incident Response team with experience remediating both active and passive threats. He has worked as the lead engineer on numerous ransomware cleanup cases, working closely with the FBI forensics team and other litigation departments. Blake has also served as the team lead on penetration tests for nationally-sized clients using security tools to test for compliance and to provide client network security teams with feedback from detailed manual penetration testing. 
Prior to joining Blue Team Alpha, Blake worked as a security network engineer, which included performing work for the DoD. He has DoD Secret security clearance and is certified in VMWare for Vdesktop5 and Infrastructure, CCNA, CFEFE, SECURITY+, A+, Extreme Networks, Quest Vranger, Quest DataVault, and ESI Phones. He is skilled in Cisco routing and switching, VOIP, Security Testing, VPNs, ASP.NET, Drupal, SQL, and more. Blake's deep skill set, DoD experience, and broad range of certifications make him an invaluable member to Blue Team Alpha. He is truly an elite member of our cybersecurity force.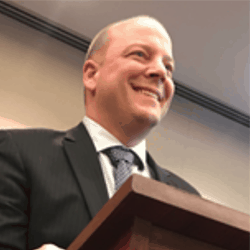 Scott Baron
Virtual Chief Information Security Officer (vCISO)
With nearly 30 years of Information Technology experience and 18 years in Information Security, Scott is a recognized Cybersecurity leader and has helped to pioneer information security and risk programs at several companies in the airline, utility, and finance verticals.
Scott founded Incenter Technology, a Managed Security Service Provider servicing small and mid-sized businesses, and iNETech, Inc., a Technology Service Provider, both with a tremendous track record for customer success.
Scott holds a Bachelor of Science in Information Technology and a Juris Doctor from the University of Massachusetts and is licensed to practice law in Minnesota and Florida. He currently resides in Safety Harbor, Florida (Tampa) with his wife and 3 kids.