At Blue Team Alpha, we love our partners. We work with many companies, creating a mutually beneficial relationship for all parties involved. We value our work with each and every one of our channel partners, and we work diligently to help them maintain a competitive advantage and deliver the highest quality cybersecurity to their clients. Here are a few of the companies we are proud to call partners.
Interested in a partnership?
We are always looking to form new relationships. Find out more about partnership opportunities with Blue Team Alpha.
Blue Team Alpha is proud to partner with:
Alchemy Technology Group is an industry-leading I.T. advisory, consulting and reseller firm focused on end-user experience, security, cloud, and automation. Alchemy has assembled a team of the nation's top talent to create, implement, and manage technology solutions. Alchemy's customer-centric approach, meticulous project management, and established engagement models have resulted in an award-winning formula for customer satisfaction.
ANM is one of the fastest-growing I.T. consultancies in the U.S. Offering engineering excellence and quality customer service with a local focus, ANM works in the fastest-growing technology areas with the best practice processes and methodologies. Its partners include leading providers such as Cisco, Cohesity, Pure, VMware, Splunk and F5. They also back up their work with professional and managed services throughout each engagement stage. ANM was founded in 1994 and is ranked the 32nd fastest-growing I.T. service provider in North America. They have a reputation for top engineering talent and long-lasting client partnerships. In addition to experienced technical leadership, their strength lies in solid financial management and deep community involvement.
Cadan Technologies is a leading managed I.T. service provider in the Minneapolis and St. Paul metro areas, serving clients nationwide. Their team of experts works hard to help clients with the latest technology solutions, making sure operations run seamlessly, allowing the peace of mind to focus on the company's big picture. They work to develop assessment results designed specifically for each company's environment. From managed I.T. services to web design and maintenance, to cloud services, to I.T. staffing, Cadan Technologies provides an array of services to fill gaps, increase security, and provide knowledgeable support for all technology needs.
Cloud Warriors is a technology brokerage and consulting firm with a mission to create jobs for U.S. Military Veterans. The Cloud Warriors team of experts strategizes with clients to craft scalable plans that empower their organizations to increase productivity, enhance security, and reduce costs. Cloud Warriors partners with best-in-class technology providers to offer an unrivaled portfolio of services. The tagline, Turn your I.T. spend into Jobs for Veterans, simplifies how Cloud Warriors accomplishes its mission. The company allocates a portion of every successful engagement towards hiring and developing transitioning veterans for its clients or within the Cloud Warriors ecosystem. Cloud Warriors is passionate about delivering long-term value for partners and building a platform to elevate servicemen and women into well-paying careers.
CMIT is a small business in the Twin Cities specializing in managed I.T. services. Managed I.T. means we take a proactive approach to serve your company's I.T. needs. It focuses on small businesses and specializes in cybersecurity and disaster recovery planning. It understands data and security compliance for HIPAA and NIST Cyber Security Framework regulations. CMIT also provides fractional CIO services and strives to be a trusted I.T. partner. CMIT uses the same tools it promotes to its customers. It also loves the cloud and can help make migrations to the cloud secure and seamless, enabling today's hybrid workforce to work securely from home. CMIT does this because it believes cyberspace should be a safe place to live, work, and raise a family.
Established in 1995 to help growing businesses manage, leverage, and maximize their investments in information technology, Dataprise is a leading I.T. managed services provider offering a holistic and personalized approach to: I.T. Management and Help Desk Support Service, Cloud Services, Information Security Solutions, and I.T. Strategy and Consulting. Dataprise is committed to creating a one-of-a-kind customer experience and is dedicated to customer success, striving to provide each business with an unfair competitive advantage through I.T.
Don't let your business lose brand reputation and money from a cyberattack. Get compliant and stay secure faster with Foresite's Security-Operations & Compliance Platform. Its cloud-native software solution enables companies to custom-tailor SOC-as-Service for your on-demand cybersecurity and compliance requirements.
Since its foundation in 1972 by Paul Lewan, Lewan Technology has been keeping pace with the advancements in business technology by offering a diverse product line, innovative solutions and strong vendor partnerships. Lewan currently employs 350+ local professionals across Colorado, Wyoming and New Mexico. Acquired in 1999, Lewan is part of a national network of local companies that comprise Xerox Business Solutions (XBS), a business unit of Xerox and a leading provider of business technology solutions. Under the XBS philosophy "Think Globally, Act Locally," Lewan leads the region with local, nimble decision-making while preserving and building upon existing customer relationships. XBS companies are active members of their local communities, hire local employees, contribute to the local economy and support local charitable organizations.
LightEdge Solutions is a leading hybrid cloud and colocation service provider with seven purpose-built data centers across the Midwest and Texas. With 25 years in business, LightEdge offers a full stack of best-in-class services delivering unbeatable uptime, security, and flexibility for businesses' mission-critical I.T. The company's premier colocation, cloud, disaster recovery, and security solutions are designed to support complex hybrid I.T. deployments and are audited against the industry's top global security and compliance standards.
Loffler is an independent professional services organization that provides superior managed I.T. solutions, office technologies, and services. The company delivers a full suite of multifunctional copiers and printers, managed print services, I.T. solutions, document workflow consulting and software, phone and voice technology, and on-site managed services. Loffler was founded in 1986 and has been included on the INC 5000 Fastest-Growing Privately Held Companies list since 2009. The company is one of the country's top 10 Konica Minolta and Canon dealers and has been recognized as the best office technology and services provider in Minnesota.
Network Center, Inc. (NCI) is an experienced I.T. solution provider that delivers cutting-edge technology solutions and support to propel customers towards the highest level of success. Since its inception in 1986, NCI has grown into one of the largest I.T. solutions providers in the Midwest, serving more than 600 customers in 12 states. NCI helps its customers become more efficient and better equipped for today's competitive environment with industry-leading products installed by experienced and certified technicians. Tie together all of your vital business functions, from accounting and operations to customer service and sales, and make your employees more productive than ever.
Octellient wants to help you and your organization reach your core priorities and make the most of your infosec investments with a business-first approach. Its goal is to be your side-by-side partner, working together to navigate a tailored infosec strategy and bring expert advice to your toughest challenges. Why Octellient? The Octopus is one of the most intelligent creatures in the sea, if not the world. From its ability to solve problems and navigate mazes to its short-term memory, it possesses a superior combination of intelligence, agility, and curiosity. The same intelligence, agility and curiosity make Octellient the partner to help you propel your information security program. Ask us about Propulsion vCISO, Deepwater and the 8-point Dossier.
Palisade Technology Solutions is a security-focused managed service provider (MSP) with an arsenal of NSA-level tools and solutions to strengthen and protect any network. Every project at Palisade Technology Solutions begins and ends with people. The company develops meaningful and lasting relationships while delivering superior managed services to help businesses grow. When you work with Palisade, a team of I.T. experts builds solutions to make your organization more effective and efficient while staying innovative and ahead of the technological curve. Palisade Technology Solutions is your trusted partner for managed I.T. service solutions.
Red8, a wholly-owned subsidiary of Insight Investments, LLC, is an I.T. solutions provider dedicated to solving critical business challenges and creating strategic value through modern technology solutions and processes. Recognized for its engineering excellence and consulting leadership, Red8 is a trusted partner to many of the nation's largest corporations—delivering comprehensive technology solutions around security, analytics, cloud & automation, endpoint, device life cycle services, and data center infrastructure provided through consulting & managed services.
RK Dixon provides customized services for copiers, printers, and I.T. services to thousands of companies, organizations, and government entities. The company was founded in 1983 and expanded from copier sales to managed services, document technology, I.T. solutions, and water systems. While the technology has changed dramatically over the years, the company's values have remained the same: to exceed customer expectations by seeing their business through their eyes. RK Dixon prides itself on being a local company that serves more than 120 counties in Iowa, Illinois, and Wisconsin.
Headquartered in Denver, CO, since 2004, Sanity Solutions specializes in comprehensive solutions and services for your I.T. and data management needs. We take a personalized approach by identifying your unique business needs and creating strategic goals and technical solutions to maximize your investments and results. We are committed to delivering value through true partnerships and legendary customer experiences.
Sevco Security is a cybersecurity software company born out of a deep motivation to fix a decades-old problem: attackers better understand their target networks than the network owners themselves. Its cloud-native security asset management platform is ideal for enterprises that require an accurate list of IT assets. Its patented telemetry technology creates a unified inventory that is updated continuously to deliver real-time asset intelligence and help security and IT teams identify and close their previously unknown security gaps.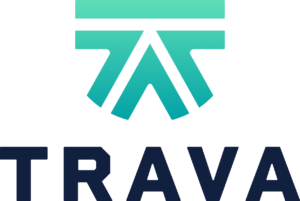 Founded by a former FBI Cyber Crimes Task Force officer and a data backup software engineer-turned-executive, Trava exists to protect small and midsize businesses from the potential damage of cyberthreats. By integrating assessment, vCISO insights, and insurance into one convenient cyber-risk management platform, Trava enables growth-oriented companies to operate secure, productive businesses without fear of interruption or loss caused by cyber incidents. Trava's expert team can help you turn cyber-risk management into a strategic advantage to stay ahead of cyberthreats—and your competition.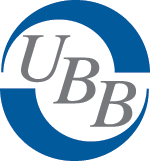 Headquartered in Bloomington, MN, United Bankers' Bank (UBB) provides a full range of correspondent banking services to over 1,000 community banks throughout 14 states. UBB is committed to providing community bankers access to valuable resources, products and services, supported by expert industry consultation and personalized customer service. United Bankers' Bank works every day to ensure community banks are competitive and thrive in the communities they serve.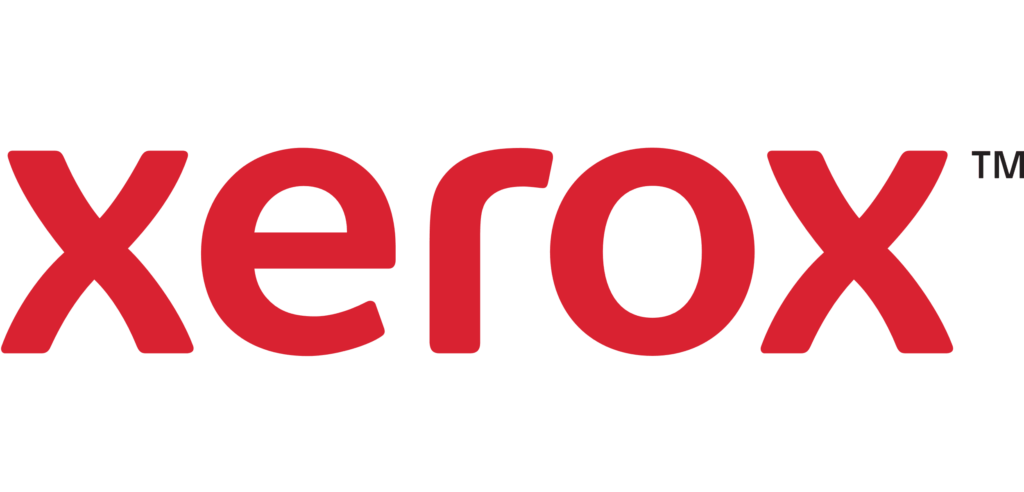 Xerox® IT Services is a comprehensive, customizable suite of end-to-end I.T. services and solutions. From hardware procurement and help desk support to security and automation, Xerox is a strategic partner you can count on. As a global provider of technology solutions and services, Xerox offers a wide range of products and services, from managed I.T. services to cloud migrations and critical information security management. Simply put, it manages your technology so you can manage your business.
Xigent Solutions delivers better business outcomes from results-driven I.T. The company specializes in I.T. services and solutions for midsize organizations. Xigent partners with customers holistically, engaging with them on both a strategic and tactical basis to help customers deliver greater I.T. and business outcomes. The Xigent methodology creates a harmonious relationship between I.T. resources, people, processes, and technology to minimize cost and maximize efficiency. Established in 2009, the company now has offices in both the Minneapolis-St. Paul and Sioux Falls metropolitan areas.
Reach out to us today to learn more about partnership opportunities