Partnership Opportunities
Join forces with Blue Team Alpha- the leaders in cybersecurity incident response.
Blue Team Alpha's model of managed security for incident response reduces the amount of time your customers are down due to cyber threats and ensures that business-critical operations are restored as quickly as possible.
Fortify your clients' defense against common attacks and constant threats!
To show our continued commitment to the value we bring to our channel partners, Blue Team Alpha is now offering a zero-dollar incident management retainer as an added, exclusive benefit of partnering with us. Our channel partners can now supply their clients with priority access to Blue Team Alpha's incident management experts and services. This includes eradicating the threat actor, recovering their data, machines, and network, and ultimately, getting their business back up and running as fast as possible.  
Priority access - no upfront costs
We work with your clients to set up an AlphaProactive incident management retainer with pre-negotiated terms and conditions and preferred rates. When time is your client's most critical resource, we will enable them to respond faster, reduce business impact AND provide business continuity – with no upfront commitment or spend. 
Time is of the essence – plan for an immediate response
In the event of a cyberattack, time is your most valuable resource. There is nothing more frustrating than experiencing an attack, then waiting around for your cyber insurance company to process a claim.  An AlphaProactive zero-dollar incident management retainer will bridge the monetary and time gap between where your internal cybersecurity response ends, and your cyber insurance deductible begins. 
We represent you and your business' needs
Several insurance policy providers make clients choose from a list of their "approved" incident response team of "experts." It's important to remember the response team works for your insurance carrier – not for you. Even if their findings are accurate, the damages may not be in line with the needs of your business to make it whole again. 
We will be ready before you need us with convenient resources for incident escalation

 

Emergency hotline access with three-hour response SLA (Service Level Agreement)

You can choose an incident management team that is aligned with the needs of your business, not just who is best for your insurance carrier.

 

Bridge the monetary and time gap between where your internal cybersecurity response ends, and your cyber insurance deductible begins.

 

Complimentary services, including:

Information system logging configuration review

 

Cybersecurity incident response plan review

 
Why Partner With Blue Team Alpha?
Be the cybersecurity solution your customers need without the cost.
Building out an entire cybersecurity ecosystem and program yourself is very expensive. Not to mention the headache of high turnover that exists amongst information security professionals. When you partner with Blue Team Alpha, the need for these investments is eliminated, all while receiving the same return on services sold. Grow your portfolio by providing customers with your traditional managed service provider (MSP) services augmented with Blue Team Alpha's cybersecurity expertise. 
Round out your existing security practice with our full bandwidth.
When a customer comes to you with a need outside of your competency, or that you are too busy to fulfill, Blue Team Alpha is able and ready to meet that need on your behalf, given our complete repertoire of cybersecurity services and experts. Our managed IT security services are used by many, come see how we differ from the rest.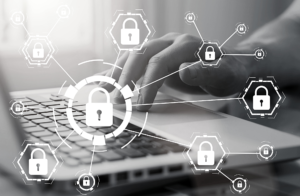 Learn More About
Partnering with Blue Team Alpha
Offer your customers a level of service beyond SOC.​
While SOC is a critical component of any cyber security arsenal, an additional layer of support is often needed for robust cybersecurity threats. Blue Team Alpha's incident response team goes beyond traditional methods implemented by SOC providers when there is a cyber threat. While a SOC quarantines a threat, Blue Team Alpha works to remove the threat from an environment and put measures in place to help prevent the threat from impacting the business again. Learn more about how having a managed security provider on your side can provide even more to your customers.
Reduce impact to your business if your customers have an emergency.
One customer emergency can derail even the most organized MSP's operations. Blue Team Alpha provides a turnkey incident management team ready to be deployed for any cybersecurity emergency your customers may face. Our team of certified cybersecurity experts are available 24/7/365 and have the following credentials:
Certified Incident Handler (GCIH)
Certified Information System Security Professional (CISSP)
CEH
CHFI
Security+
Network+
Project+
Linux+
A+
CYSA
OSCP
CMMC-RP
CNSS 4011
CNSS 4013
Certified Red Team Operation
MCSE Cloud
GPEN
SPSX
CIW Web Design Specialist, and CIW JavaScript Specialist
Benefits of Partnering with Blue Team Alpha:
Receive the same return on cyber services without the upfront investment

Minimize operational expenses by avoiding hard-to-recruit and retain cybersecurity professionals

Fill the information security gaps you have with our full cybersecurity program

Be the best answer your customer needs when they are hit with a cyber attack

Identify indicators of compromise before they turn into incidents with our service desk

Maximize revenue by bundling our services with your services

Obtain marketing resources to grow revenue

Trust your customers with a team that has a "channel first" mindset and customer satisfaction rate of 98.3%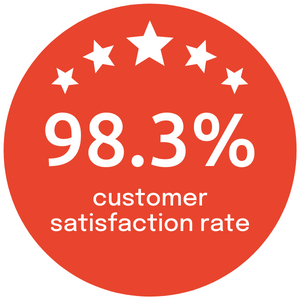 Some of the MSP's who have seen success partnering with Blue Team Alpha: