Cybersecurity Services for the Oil and Gas Industry
How Threat Actors are Targeting the Oil and Gas Industry
Threat actors engage in complex espionage efforts to find various ways to penetrate and disrupt the operations of the oil and gas industry's various sectors.
Hackers frequently utilize types of destructive wiper malware in attempts to access critical energy networks with the intent of erasing company data. Other types of harmful malware like Stuxnet, Havex, and Industroyer were designed to specifically target essential industrial control systems (ICS).
Overstretched security operations centers (SOCs) may also be why the oil and gas industry can become the target of threat actors. Inadequate updates and patches to an enterprise's legacy systems after periods offline can leave the network vulnerable to adaptive malware attacks. 
Without real-time configuration of a system's security network, outdated protective programs can't identify and defend against hostile threats. If the IT apparatus isn't secure and the threat eliminated, it can pose major disruptions to the oil and gas industry's critical processes.
Why Is the Oil and Gas Industry a Target of Cyberattacks?
The oil and gas industry has the fourth highest rate of cyber attacks worldwide across all industries.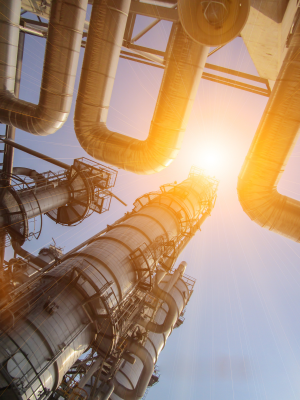 Geopolitical tension, financial motivation, and supply chain disruption are just some reasons hackers might want to harm the oil and gas industry.
The oil and gas industry's information technology and operational technology systems are at particular risk, reiterating the need for comprehensive cybersecurity in these areas. These networks support critical operations that when disrupted can cause problems on a global scale, which is enticing for cyber criminals and hacktivists.
Leading energy providers in the U.S., U.K., and Middle East are often the target of Advanced Persistent Threat (APT) actors, who aim to disrupt a nation's supply line through large-scale intrusions of critical networks. The intent of an APT might be to derail the geopolitical and economic agendas of a rival nation — and that may manifest in a cyberattack on a nation's oil and gas industry.
How Can the Oil and Gas Industry Avoid Cyber Risk?
Measures to Avoid Cyber Risk
As the oil and gas industry's vast IoT and vital operating systems adapt to shifting online processes, their unexplored vulnerabilities and lack of interoperability may be overlooked by in-house IT departments. 
Process control systems, acoustic operations monitoring, and seismic exploration sensors are all potential targets for cyberattacks. Advocating for the implementation of security features within all IoT at the research and development phase will act as a predictive step in minimizing future cyberattacks. 
Elements of the industrial control system may inadvertently be connected to the internet and a public IP address, making it easy for hackers to target unprotected endpoints and penetrate the system. These vulnerabilities can allow easy access for hackers to breach the system and disrupt an ICS's critical components. 
Segmenting business networks and industrial control networks in a "demilitarized zone" will help further protect oil and gas operations. Utilizing virtual private networks (VPNs) and strict authentication procedures can protect sensitive control systems from external networks. 
Cultivating a cybersecurity-focused workplace culture can also help mitigate system breaches. Ways to do this include:
Training staff at all levels about proper cybersecurity protocols.
Collaborating and sharing information across sectors.
Investing in reputable security operation centers. 
Learn More About Blue Team Alpha Services for the Oil and Gas Indudstry
Partner With Cybersecurity Experts
Contact Blue Team Alpha to learn more about how to protect your information and data as well as get the personalized protection you need and deserve. Stay protected and secure with the tools and the technology to protect your business from cyberattacks today.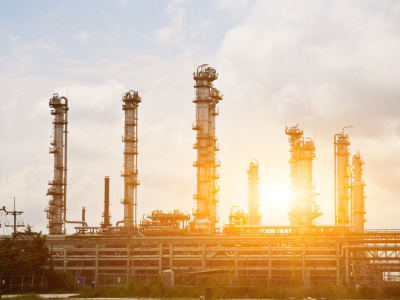 Blue Team Alpha Services for the Oil and Gas Industry
Proactive Cybersecurity Services