Virtual Chief Information Security Officer Services
The vCISO service from Blue Team Alpha is a cost-effective path to get the strategic approach and business acumen required for a successful cybersecurity program. We work closely with your team, particularly your CIO and CTO, to truly understand the business and technical risks.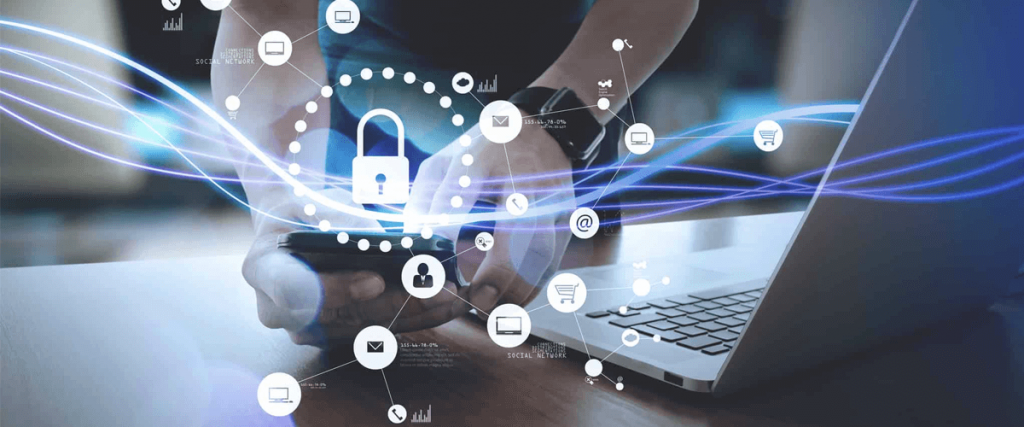 Learn More About vCISO Services
A virtual CISO (vCISO) enables organizations to benefit from the knowledge and expertise of a Chief Information Security Officer without having to pay for the service full-time. Chief Information Security Officers (CISO) bring invaluable strategic and operational knowledge of cybersecurity to an organization. They design a comprehensive security program that protects every door and window. However, a highly qualified CISO can be hard to find and demands a hefty salary. As a result, many enterprises are going the route of a virtual Chief Information Security Officer (vCISO)—getting the same benefits without the full-time cost.
An effective vCISO gives you a strategic approach to cybersecurity. You benefit from the expertise of someone that understands information security risks and who is up-to-date on the current state of cybersecurity. A vCISO analyzes your company's information security risk holistically, bringing confidentiality, integrity, and availability to your most crucial data.
A vCISO can help your organization:
Gain and maintain compliance
Build and maintain your security program
Secure and harden your business processes
Protect critical data, such as trade industry information, intellectual property, and customer data
Request more information about Blue Team Alpha's vCISO Services
When to hire a CISO and what to look for?
When you enlist our vCISO service, you get:
Regular meetings to assess the risks to your business and develop a security plan
A comprehensive analysis of your cybersecurity risk
Strategic and operational insight into your cybersecurity strategy and policies
Data flow maps to identify the critical data in your organization, how it moves, who it is shared with, and how it is disposed
Recommendations for compliance with regulations and cybersecurity frameworks, such as HIPAA, PCI DSS, and ISO 27001
Strategies to mitigate the risk of critical systems and data
Best practices in cybersecurity within the organization
Ongoing support for the cybersecurity strategy, especially as new threats emerge
The full range of Alpha Comply services
There are many reasons to consider a vCISO.  Some of the top benefits include:
Cost savings—Highly-qualified and experienced CISOs are a hot commodity, with salaries well into the six-figures. An on-demand, virtual CISO typically costs anywhere from 30 to 40 percent of a full-time, permanent CISO, making it a more cost-effective choice. Additionally, with a vCISO, you only pay for the time you need.
A holistic view of cybersecurity—A piecemeal approach to security will not protect you from the broad range of attacks. A vCISO provides expert strategic and operational knowledge of cybersecurity and helps design a comprehensive security program that protects every door and window into your organization.
A scalable solution—As your security needs change over time, you can easily adjust the number of hours the vCISO devotes to your company. Due to their work with other clients, they also have relationships and connections they can leverage to get work done more efficiently.
An objective perspective—Since a vCISO is not a permanent member of your organization, they  have the ability to provide an objective view. They can weigh business goals and provide guidance without being dragged into internal politics.
When you leverage the Blue Team Alpha vCISO service, you can be confident your vCISO has the necessary skills and expertise to help your organization protect and defend against cybersecurity attacks. Take a closer look at what we bring to the table:
Experience—We have worked with companies across multiple industries and have real-world experience remediating a variety of cyber attacks. We know how to respond to an event swiftly and effectively.
Speed—We don't waste time. We get right to work to quickly gain a deep understanding of your business and cybersecurity needs and risk.
Responsiveness—If you need assistance or think you are under attack, you can count on an immediate response from Blue Team Alpha.
Rapport—We know how to provide guidance without making waves. This is particularly important in this type of outsourced role in which the vCISO needs to work well with permanent, full-time C-Suite executives.
A successful cybersecurity strategy is never done.  It requires maintenance and upkeep as new threats emerge. That's why our vCISO service runs on an annual subscription. Regular meetings continue so we can maintain and update your security plan and program as needed.  Our goal is to make sure your organization is safe today, tomorrow, and beyond.
A piecemeal approach to cybersecurity doesn't cut it. In order to defend against any type of attack, you need a holistic view that takes all factors into account.  As the frequency and cost of cyber attacks continue to rise, many organizations are bringing a dedicated security expert to the C-level, via a Chief Information Security Officer (CISO).
Get the value and security of a CISO at a fraction of the cost