Leadership Team - Joe Kingland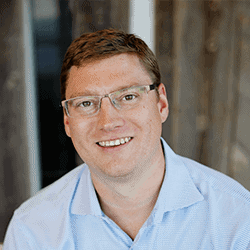 Joe Kingland
Managing Partner and CEO
Joe is a veteran of the U.S. Navy Submarine force and was the Chief Security Officer and Chief Privacy Officer for a multi-brand organization with more than 4000 locations in 30 countries. He exercises extreme ownership in every interaction and expects the same from all of his team members, as they work at the highest levels in both everyday and high-pressure situations.
Joe oversees the cybersecurity Incident Response efforts carried out 24/7 by our Blue Team Alpha professionals, getting the company back up and running quickly, then collaborating with clients to build their cybersecurity strategic plan and protect their assets from attacks in the future. BTA also provides forensics investigations, conducts business impact analysis and personnel assessments, and provides vCISO services.
Joe is intimately familiar with HIPAA, HITRUST, NIST Cybersecurity Framework, NIST 800-172, NIST 800-53, Payment Card Industry Data Security Standards, and the General Data Protection Regulations. His main focus is keeping his clients' company resources safe from attack. We have dedicated ourselves to employing the most efficient and thorough methods and technologies available to achieve this goal. 
To learn more about Joe or to learn more about Blue Team Alpha, contact us today!
Contact us today to find out how Blue Team Alpha's services can benefit your company and keep your assets secure.